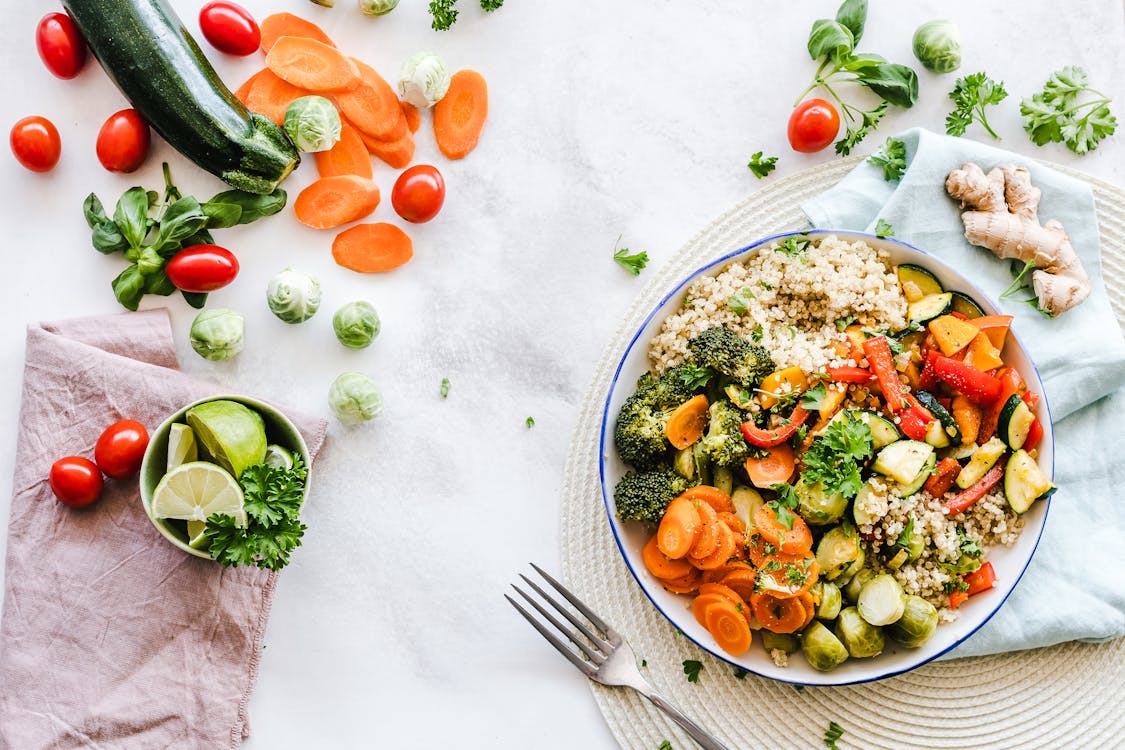 Top 10 Muscle Building Foods
Exercise is not sufficient to build and amplify muscles, so you should also pay attention to food because it is the basis for building muscle, and providing the body with the necessary energy, vitamins and protein.
In this article, we mention the top 10 foods that help build muscle effectively.
1- Eggs, especially those rich in omega-3
Eggs are among the foods rich in protein and amino acids, including omega, which is a very important component of muscle building, because this element increases protein metabolism and thus facilitates muscle absorption.
2- Nuts
It is an important source and rich in fiber and beneficial fats for the body, as it is very rich in the energy needed for training and lifting weights, and it is preferable to eat raw nuts that do not contain any salts or additives, and among the best types of nuts, walnuts, cashews, pistachios and almonds.
3- Banana cocktail with milk and fruits
It is rich in carbohydrates and protein necessary for building muscle, and contributes to an increase in metabolism and an increase in the energy stored in the muscles, as it facilitates the digestive process.
4- Full-fat white cheese
Full-fat cheese contains a high percentage of protein, and it raises the level of amino acid or amino acids in the blood, as well as a quantity of beneficial bacteria for the body, which facilitate the digestive process and make the most of the food.
5- Hummus
Because it is very high in carbohydrates and fiber, one cup of chickpeas contains 45 grams of carbohydrates that provide the body with energy, in addition to 12 grams of fiber.
6- Lean minced meat
It is the most important and richest source of protein and amino acids needed to build muscle, and it is also rich in vitamin B and creatine.
7- Grilled chicken
It is widely available in all restaurants and even supermarkets, and it is considered a healthy food because it is white meat rich in protein and amino acids.
8- Lentils and legumes
It is the cheapest and richest source of protein and carbohydrates. One cup of lentils contains 40 grams of protein, as well as carbohydrates.
9- Salmon
The richest source of the amino acid called omega-3, which is very important for building muscle and heart health, and if you do not like eating fish, you can take back by taking fish oil capsules, which is cheap and available in all pharmacies and shops.
10- Yellow cheese
It is one of the most important secrets to building strong muscles and increasing metabolism in the body, because it contains beneficial bacteria, which contribute to facilitating the digestion process, and thus achieving the maximum benefit from food, and yellow cheese provides the body with a large amount of energy.
Please mention the source so that the benefit prevails: The Comprehensive Sports Library: Top 10 Muscle Building Foods